A good educational experience is an important part of any child's life, which is why parents always aim for the best when it comes to their child's education. Every parent always wants the best for their child and nothing less.
There are many different factors that contribute to a good learning experience, but the most vital part has to be the uniform. A uniform sets you apart while you still feel a sense of belonging.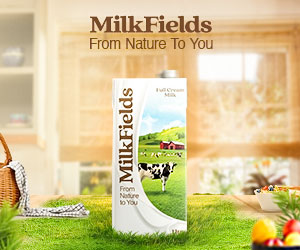 A child wears their uniform for about 8 hours a day, so it's important to make sure they feel comfortable wearing it. If someone doesn't feel comfortable in what they are wearing it can affect the way they experience the world around them and an uncomfortable uniform can disrupt a child's learning while affecting their self esteem.
When schools are about to start, parents usually find it very difficult to go out and buy uniforms as well as the many other things their child needs for school.
Youniform is Pakistan's leading online uniform store. The brand aims to provide "quality uniforms for the leaders of tomorrow". Youniform is an innovative and one-of-a-kind online platform in Pakistan that provides an easy way for parents to purchase uniforms for their children through their website and IOS and Android apps.
Youniform offers comfort and ease to its users as they can purchase high quality uniforms from the comfort of their homes. The platform has made buying high-quality, durable and comfortable uniforms all the easier for its users.
Youniform is your unique uniform solution. The brand has not only made buying uniforms easier, but it also offers the option of custom sizing. With the experts at Youniform, you can now buy uniforms that fit your child perfectly, ensuring that the child feels comfortable.
They have transformed your daily uniform experience with their easy to use platform. They not only offer quality and convenience, but they have also made sure to have easy payment options. Youniform offers different payment options such as cash on delivery and credit/debit cards, unionPay and easypaisa to meet the needs of different customers.
Their accessories are also Oeko Tex certified, which means the uniforms are chemical-free, reassuring parents of their children's safety. With quality, comfort and convenience as its core values, Youniform wants to meet the uniform demands of people across the country.
They currently ship to Karachi and Hyderabad. Their typical standard delivery takes around 3-5 business days, however, they have an express delivery option which takes around 1-2 business days which is ideal if you want to avoid any last minute emergencies.
Youniform is a brand that promises to provide a smooth learning experience for children across Pakistan.