Mortgage applications fell for the third week in a row, hitting their lowest level since 2000, the Mortgage Bankers Association reported on Wednesday.
Meanwhile, the National Association of Realtors reported Wednesday that the streak of declining existing home sales extended into a fifth month in June.
The MBA Market Composite Index of loan application volume for the week ending July 15 was 6.3% lower than the previous week after seasonal adjustments. Refinancings, which have been reduced by rising interest rates, fell another 4% for the week ending July 15 and were down 80% from a year earlier.
But the three-week streak of declines also extended to mortgages for homebuyers. Buying requests fell a seasonally adjusted 7% from the previous week. This follows declines of 4% in each of the previous two weeks after a mere 0.1% gain for the week ending June 24.
"Buying activity has declined for conventional and government loans as a weaker economic outlook, high inflation and ongoing affordability issues impact buyer demand," said Joel Kan, vice president. – Deputy Chairman of MBA Economic and Industrial Forecasting.
"Similarly, with most mortgage rates more than two percentage points higher than a year ago, demand for refinance continues to fall, with the MBA Refinance Index also falling to an all-time low. in 22 years," Kan said.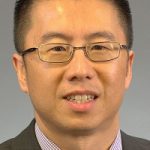 This follows Tuesday's MBA report that mortgage applications for new home purchases in June fell 12% from a year ago and an unadjusted 10% from May. He said inquiries to buy new homes were at the lowest level since April 2020.
"The drop in recent purchase orders aligns with slower homebuilding activity due to reduced buyer traffic and continued shortages of building materials and higher costs," Kan said. .
The National Association of Estate Agents reported that existing single-family homes, townhouses, condominiums and co-ops sold at a seasonally adjusted annual rate of 5.12 million in June, down 5.4% from May and 14.2 % compared to a year ago. Single-family homes sold at a SAAR of 4.57 million in June, down 4.8% from May and down 12.8% from a year ago.
The median existing home price for all housing types in June was $416,000, up 13.4% from June 2021. The median single-family home price was $423,300 in June, up 13.3% compared to a year ago.
"The decline in housing affordability continues to weigh on potential buyers," said NAR chief economist Lawrence Yun. "Mortgage rates and home prices have risen too steeply in a short time."
Total housing inventory was 1.26 million units at the end of June, up 9.6% from May and 2.4% from a year ago. Unsold inventory remained at 3.0 months supply at the current selling rate, compared to 2.6 months in May and 2.5 months in June 2021.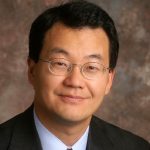 However, properties generally only stayed on the market for 14 days in June – the least since NAR started tracking it in May 2011. It was down from 16 days in May and 17 days in June 2021. Among of homes sold in June, 80% had been on the market for less than a month.
"Finally, there are more houses on the market," Yun said. "Interestingly, the record pace of days on the market implies a blurrier picture for house prices. Homes that are priced right sell very quickly, but homes that are overpriced deter potential buyers. »