The ACT government extended its stamp duty regime by waiving stamp duty on off-plan property purchases up to $600,000.
Key points:
Median ACT home prices rose 22.5% in the 12 months to September 2021
Stamp duty reprieve hoped to help first-time home buyers, downsizers
The government has acknowledged that there remains a lack of housing supply
It's a step meant to ease the pressure for those looking to buy in the territory's booming market, which has seen prices soar during the pandemic.
In the 12 months to September 2021, median ACT house prices have climbed 22.5% – Canberra's house and housing prices are now second only to Sydney's.
ACT Chief Minister Andrew Barr said the new tax-free threshold could save buyers more than $15,000 when buying a new home.
"The government continues to remove inefficient taxes on properties at the entry level of the housing market to make it easier for Canberrans to buy their first home or move on to a property that better suits their needs," it said. -he declares.
The move extends to the government stamp duty scheme introduced last year for properties up to $500,000 and will start April 1, 2022.
Extension carried out amid 'unprecedented interest' in new homes
Master Builders Association (MBA) chief executive Michael Hopkins said the 20% increase in the threshold would "encourage new residential construction".
"This not only provides an advantage to those looking to enter the market below $600,000, but it also boosts the construction industry which employs around 20,000 people in the ACT," Hopkins said.
But he said it would make "more sense" for the scheme to be extended to all residential sales, including vacant residential land.
"It would certainly have more impact if it included sales of vacant residential land in the years to come," he said.
Mr Hopkins said government initiatives to improve housing supply should include providing more land for single-family homes.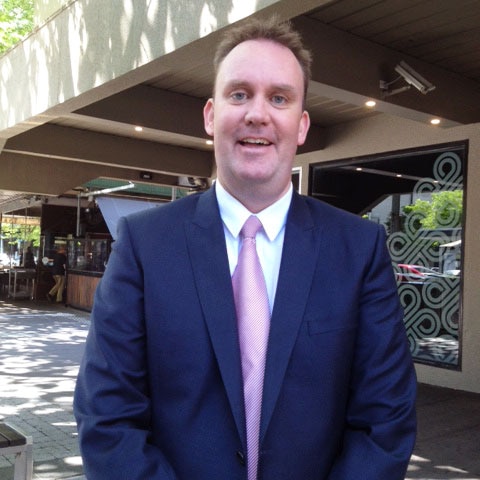 Last month, the latest release of land in Canberra's new suburb of Macnamara attracted unprecedented interest, with 8,700 potential buyers vying for 71 plots of land through a ballot.
"We think it's important that government housing policies aim to provide a range of affordable housing, not just new units and apartments."
While acknowledging the government's goal of having more people living in flats and units, Mr Hopkins said the housing needs of large families should also be considered.
"That means providing a mix of units, apartments and detached houses," he said.
"Land for single family homes is an important part of the overall housing mix and is clearly in high demand in the ACT at the moment.
"And because there is such a restriction on the supply of detached homes – that is the main reason why we are currently seeing such exorbitant price increases for new detached residential land."
By extending the stamp duty concession, the ACT government recognized a lack of housing in the territory.
"The government is also continuing to work on a range of additional priorities to meet the supply of market entry level housing," Mr Barr said.
"This includes attracting build-to-let investment, partnering with the community housing sector on below-market rental projects and delivering our social housing growth and renewal program."